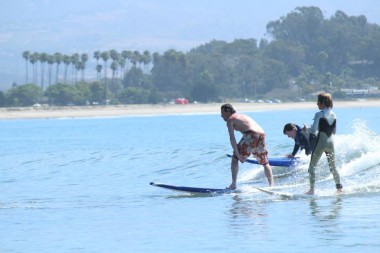 We use "extreme" action sports, in conjunction with motivational sessions and vocational training to empower blind and visually impaired individuals to live more fulfilled lives; where physical impairments don't limit the potential a person is capable of reaching.
– XMO challenges its' participants through action sports such as rock climbing, jet ski driving, snowboarding, surfing and many more.
– XMO supports its' participants in an encouraging environment with motivational speakers, life coaches, vocational training and confidence building activities.
– XMO empowers its' participants to reach their full potential with a program designed to stimulate growth through challenge, in a safe and encouraging environment.